Superior, high-quality
nutrition since 2002.
Our family of products, made right for your family.
Since 2002, we've been committed to developing and providing the highest-quality vitamins and supplements available to you and your family. As an integral part of your healthy lifestyle, you deserve the confidence of knowing you can trust the supplements you're bringing home. Our passion and goal is to provide premium products that will better your life at every stage, and we are driven to create a significant lifelong impact in the lives of our customers.

A Better Vitamin D Supplement
Decara is a high-dosage, pharmaceutical-grade vitamin D3 supplement, available as a vegicap in 5,000 IU and 25,000 IU or softgel 10,000 IU and 50,000 IU.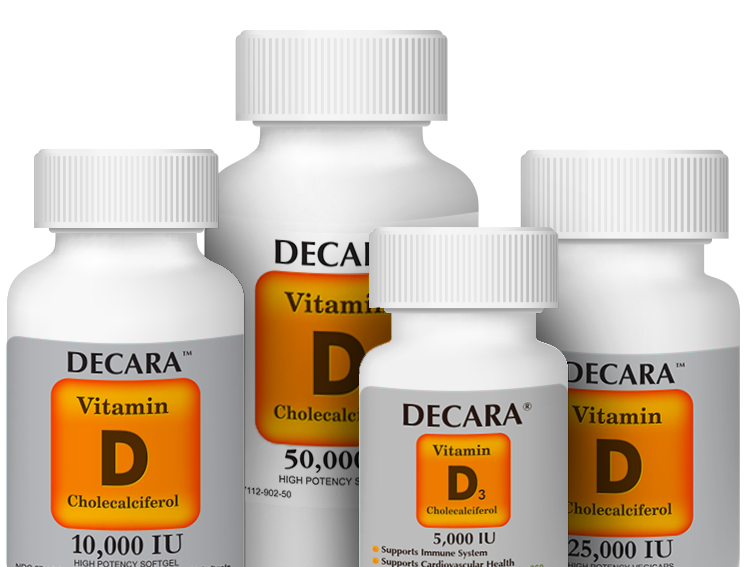 A Better Prenatal Vitamin
Medecor Pharma is dedicated to ensuring that TriCare Prenatal™ vitamins are the best prenatal vitamin available. We have the vitamin that is just right for you and your pregnancy.
Essential Fatty Acids for the Brain
Omega-3 IQ is sugar-free, tastes good, and is easy to take.
We provide only the highest quality, marine-sourced,
and ultra-purified omega-3s for your child.